In 2019 my family and I spent 6 months traveling the US in our motorhome. We are not retired, we are not 20-something Instagram nomads and we're not trust fund babies. We are mid-life, mid-career, mid-child rearing parents from New Jersey that desired to give our kids an experience that would hopefully leave an impression on the rest of their formative years and later life. With many seasons of successful camping trips as the girls were growing up, it became clear to us that the right moment of time to take advantage of this period in our lives would soon pass us, so the discussion for our "gap year" began in earnest in 2016.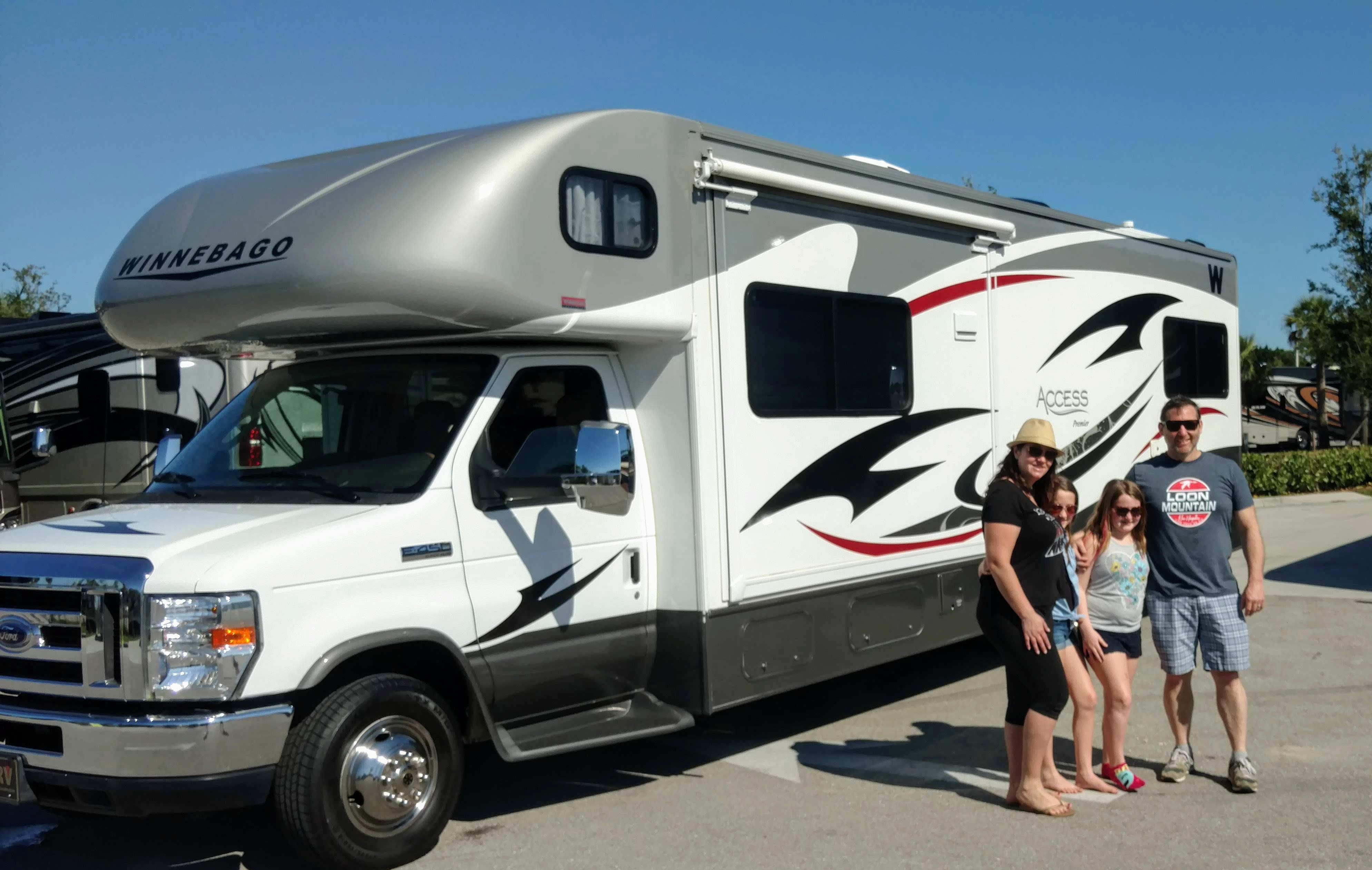 Buying the RV in South Florida
With our girls aged 7 and 8 at the time, we figured a trip a few years from then may be an ideal time. We wanted to them to be both old enough to remember the trip and independent enough to deal with the long drives, hikes, bikes and days that we knew life on the road could bring. We were also concerned about missing the mark of taking them away from valued social aspects at home as they got further into middle and high school, so as we tell people now, we tried to balance the time period of them maybe appreciating it one day versus resenting us the rest of their lives! Looking back I think the ages of 10 and 11 worked out quite well for this kind of adventure.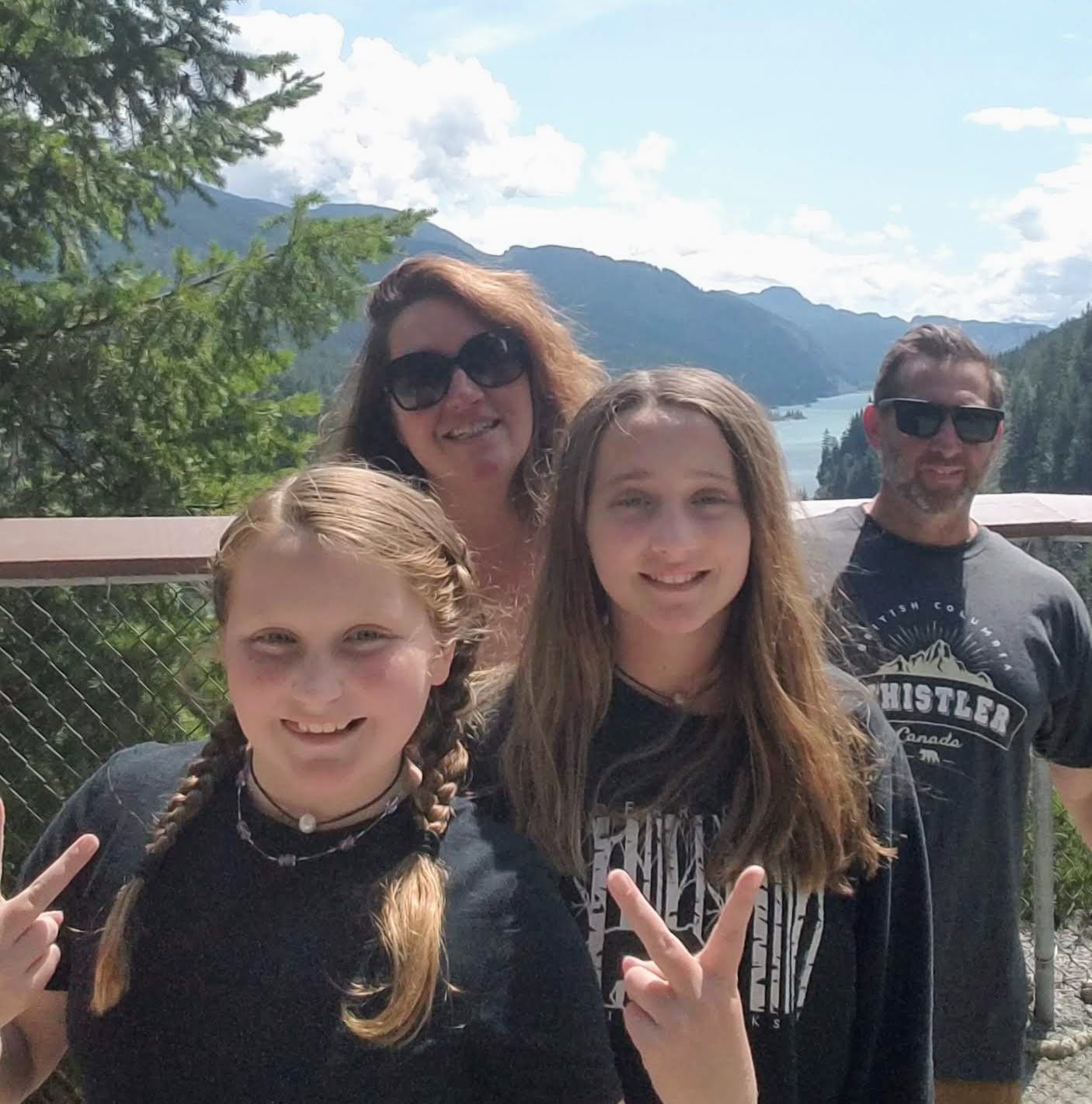 Near our turn around point in Squamish, British Columbia
Of the many things we had to put in place for our great adventure, what to do with our home in Kinnelon while away was one of our main concerns. Life on the road isn't cheap, so the cost of our travels coupled with carrying our empty home wasn't feasible. We also have a few rental properties as well as the lease for the William Lawrence Agency office in Boonton that had to be covered.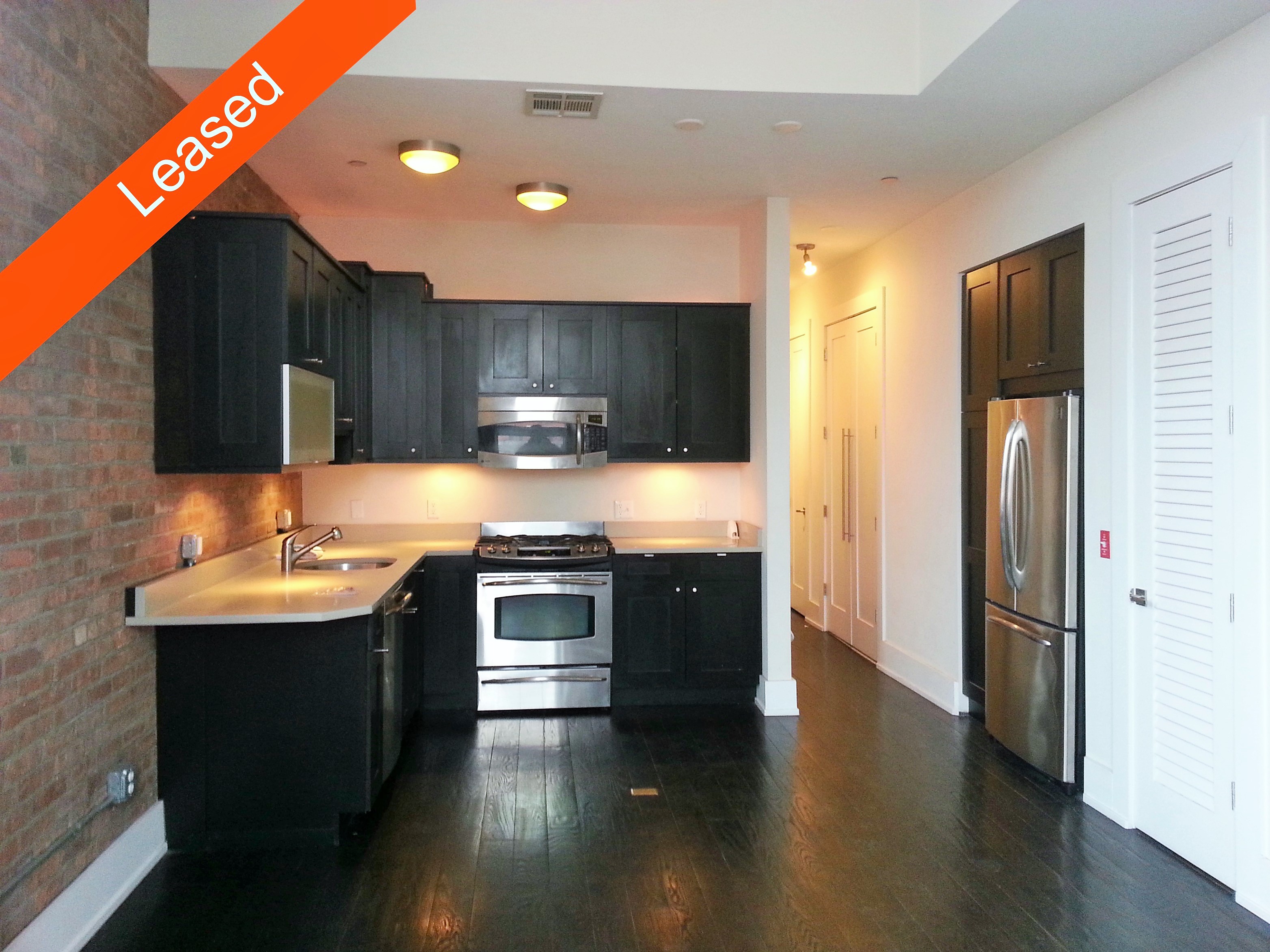 One of the rentals in Jersey City at Library Hall Lofts
We were fortunate to not have any vacancies coming up for our rental units, so we took a few basic steps to ensure our tenants would be covered while we were gone. The best measure we put in place, and in hindsight should have done sooner, was automating the rental payments. We chose to set up payments on the Zelle platform as it's offered free from Chase and was easily synced to our tenants accounts from their banks.
Since we remained largely connected for the entire trip, we were accessible by the tenants and kept the phone numbers of each units management company and contractors we've used in the past handy in case we needed to coordinate any repairs that came up. Since our rentals are in condominium buildings with management companies, they already had keys to the apartments in case of an emergency. As an additional layer though, I left keys in coded lock boxes at each property in case any other service provider needed quick access to the unit. We lucked out with not having any tenant emergencies to manage while away, but sure enough one of the air conditioning units needed replacement within a week of us returning! As happy as I was to be able to deal with a major repair in person, I was confident I had the right measures in place to get it done on the road too.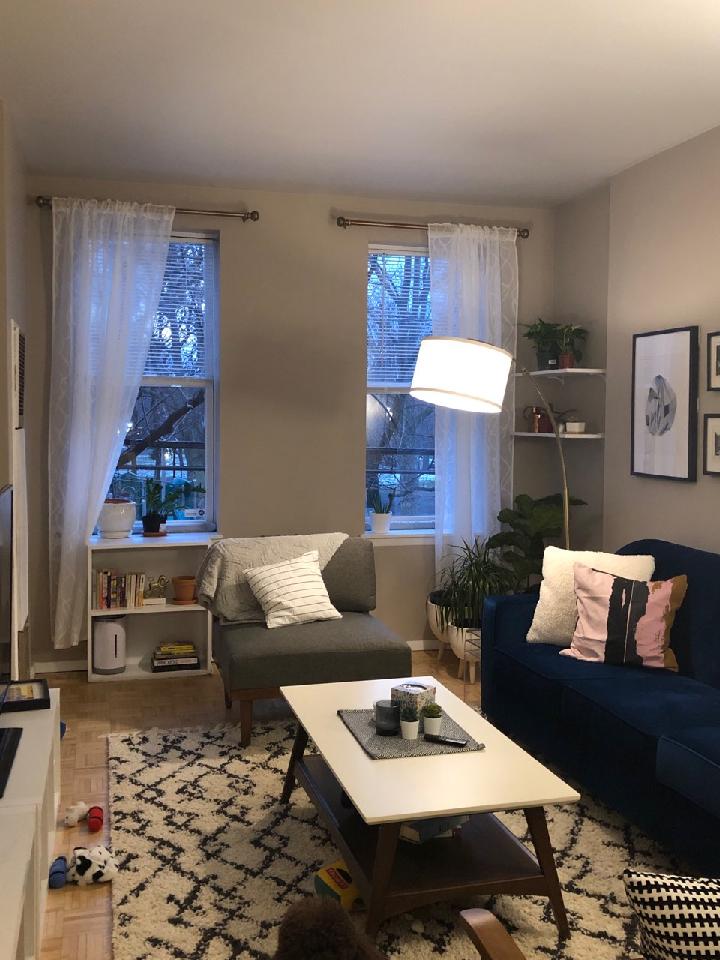 Our condo rental on Hamilton Park in Jersey City
For the office lease, I made the landlord aware of my plans and explained that my agents and broker/manager would still be using the space. I set up electronic check payments with him so there wouldn't be any disruption in rent payments. I have a gross lease for my office, meaning that utilities are covered in my rent, so I didn't have to keep on top of any other billing for those items, but I did move all my other business related invoices to digital format so I would receive them on email instead of paper bills. All my agents had keys to the office so they could access the space to have meetings, do work and get marketing materials such as signs and lock boxes. I also placed a lock box in the building lobby so friends or family could get in when the office was closed in case I needed something for work in a hurry.
While the rental properties and office were fairly easy to set up for an extended absence, our home needed a little more time and effort. We had decided that renting it while we were away was the best option for us. It seemed like the most logical way to not only ease the financial burden of paying the mortgage, taxes, insurance and HOA fees for our community, but also gave us more comfort that someone was there using it and would be able to report any issues rather than constantly worrying about any issues that may have come up.
Since we have rented personal properties in the past for both short and long term and my real estate experience, we maybe had more comfort in doing this than others may be. We've had largely great experiences renting our other properties, and felt confident we would find the right fit for the time we were away and trusted the tenant would take good care of our home. To ensure a good experience for everyone, I took care of tasks around the house as if we were selling it. From having the mechanical systems tuned up to making a cheat sheet for the tenant to reference for running the home, we felt confident the house was in good order by the time we drove down the driveway.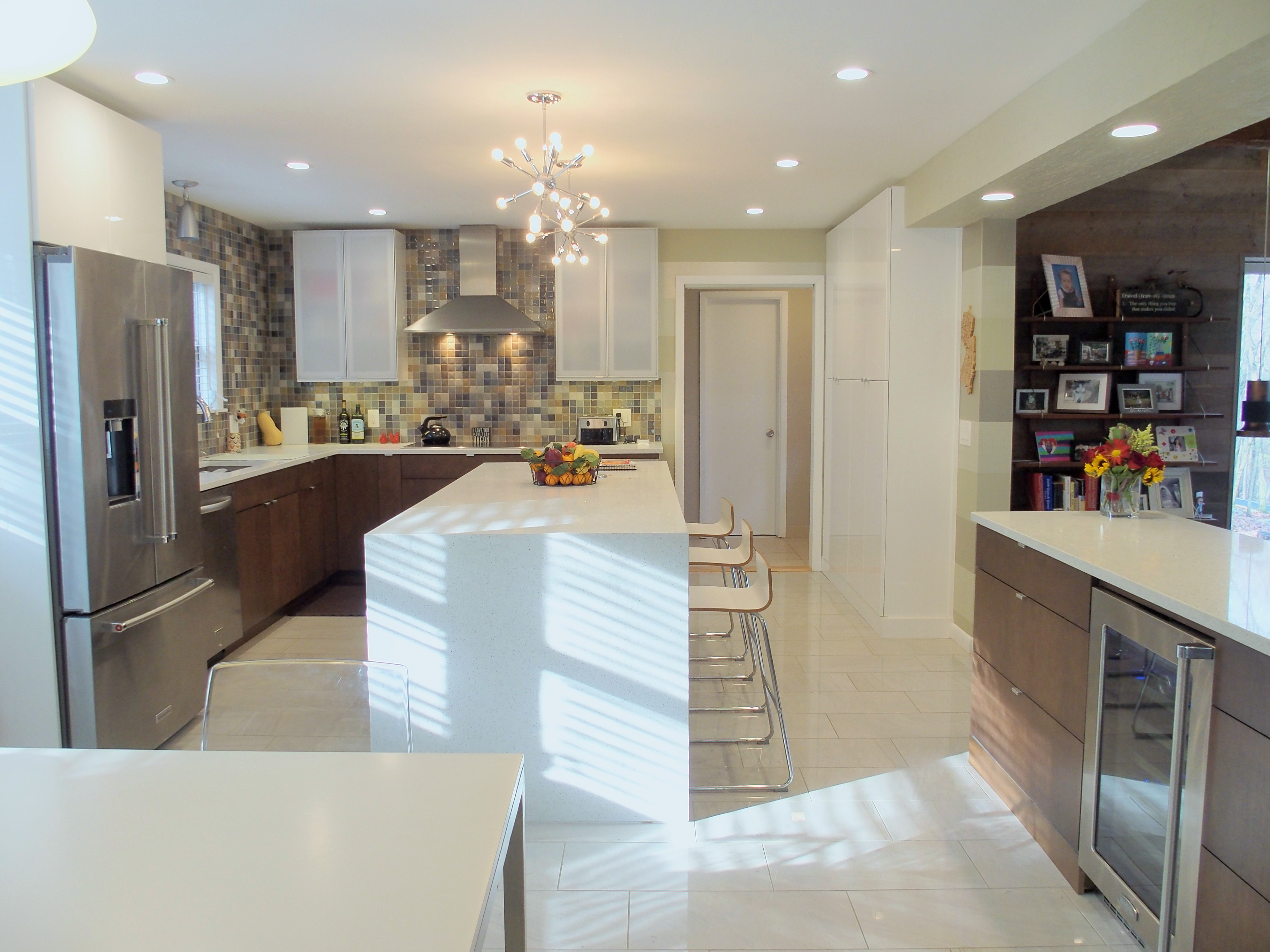 Getting our dream kitchen remodel done prior to the trip helped us get full value for our home rental.
The other logistic fork in the road was what to do with our personal items and furniture. We essential had to pack up our home as if we were moving to have it suitable for a tenant. What we ended up doing was keeping two rooms in our basement out of the rental offering and stored our items there. We were fortunate enough to have the space to do this, but the alternative would have been to get a storage unit nearby and bring everything there prior to departure. Keeping everything at the house allowed us to pack up more leisurely, and the ability to run downstairs for something needed that was already stored was a lifesaver more than once. If you could securely hold onto some space for yourself, like in an attic or basement, I highly recommend it, the convenience and savings over the alternatives are worth it.
While we knew for sure we'd remove our personal items, it was unclear what we needed to do with our furniture. Even though we were only renting the home for up to 6 months, we figured we had to be flexible if a prospective tenant wanted to furnish the home with their own things. In an effort to cast as wide a net as possible for a tenant, we offered the home furnished or unfurnished. More specifically, I'd say our offer was partially furnished, as we were not providing items like kitchenware, that most completely furnished rentals offer. If someone wanted all of our furnishings removed, we would have moved everything to the last of our space downstairs or to a storage unit if we ran out of space. With a short term rental flexibility is key, so offering both options was the best way to present the property. Given this was before Covid, there was less concern over furnishings as there may be now, and we did largely keep the furniture offering to hard surface items such as tables, chairs, televisions and lighting. We would remove all the mattresses but leave the bed frames so the tenant could supply their own bedding solutions, which we figured would be the preferred choice for everyone.
"Just the hard stuff" was the motto when it came to leaving furnishings.
With our personal belongings largely stored away and the house ready to be turned over furnished or not, we got more aggressive with marketing as we got closer to our departure. With my experience I knew that short term rentals are an often tricky part of the market, largely due to timing, so we remained patient as the days clicked away. Although I knew the home was priced and presented competitively (the two most important factors to leasing/selling a home in my opinion) a few other factors had to align that are not as common in other deals.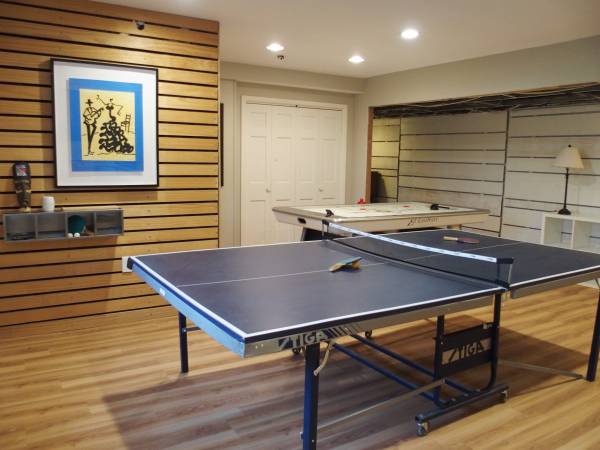 Great photos are critical to any listing, and a live video walk-through with our tenant ended up sealing the deal from across the country.
As I mentioned, it's all about timing in short term rentals. I can say that about all real estate, but for our particular situation it was really the difference between a deal or not. Although we had started marketing the property several months before we were leaving, I suspected we wouldn't get a tenant until closer to departure, and that's what happened. We had plenty of inquires from real estate agents and tenants directly, but none of them would have worked out. Most requirements simply didn't fit into our fairly rigid schedule. Although we had flexibility in when we could start a lease, which was anytime after we had departed, our return date was fixed as we intended to be home for the kids to start the school year back in Kinnelon at the beginning of September. Those initial inquiries simply didn't fit into our window of time, whether because they needed to start before we were leaving or needed to stay, or have the option to stay, beyond when we were returning.
We weren't going to delay our departure until we got a tenant, but it did get close. Lo and behold, in the 2 weeks before leaving, we had two prospects that aligned with our timing and other conditions. We chose to rent to a family from Utah that needed to be in New Jersey as the husband had a work assignment in near our home. We partly chose them over the other prospect because it was a corporate relocation. In this instance, that meant that his company was paying for nearly all of the housing costs. This translated to us as the lowest risk option and gave us great confidence that the rent and other bills would be paid timely while we were gone. It also gave us an additional layer of accountability in case there were any issues with the condition of the home upon our return. Even the timing worked out, as the tenant also needed to be back home by start of the school year, so they ended up being in our home nearly the same amount we were gone. They contacted us off our Craiglist ad of all places, and we did the deal directly with them. Since they were not coming to NJ until his assignment started, we did the entire deal virtually, from a Facetime walk through the home with them to digitally signing the lease and other documents, to moving deposit and rent payments to our accounts, everything was done with a big aid from technology.
The arrangement worked out great for everyone. The family got to enjoy our home for the spring and summer seasons, explore New York City and the Jersey Shore while having a convenient commute to work in Fairfield from Kinnelon. We kept in touch by text or phone as needed, and the dialogue mostly centered on simple questions concerning how this or that turned on or if they can move some furniture around. Being that they arrived in New Jersey weeks after we departed and head back to Utah about a week before we returned, we never met in person, but that didn't stop us from having a smooth transaction and great tenant/landlord relationship.
Having our real estate under control was a critical ingredient to pulling off our adventure. With all of the tech available today to both market and manage property, it made the experience so much easier than it's been in the past. With all those aids however, it also helps to plan in advance for how to use the tech effectively, have faith in the process and a positive attitude with the people you're working with or renting to. With some good fortune and steps taken I've described, we were able to come home and jump right back into work and life in Kinnelon without any disruptions to our real estate portfolio, and I'm sure you can to.
Safe Travels!