Help make potential buyers and visitors feel at home by dressing up your porch for everyone's favorite season.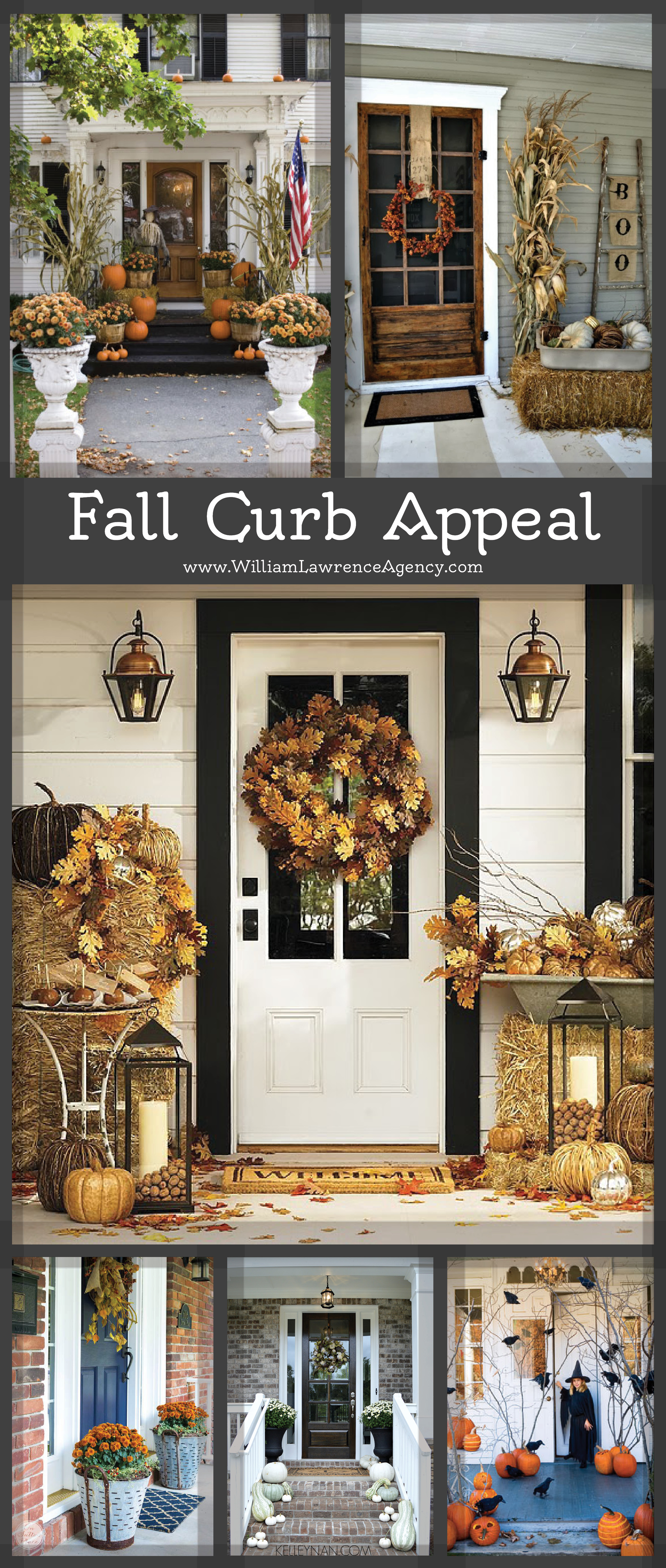 Classic Colonial
Harvest decorations like pumpkins, mums, and corn stalks look great with a colonial style home. Use symmetry to keep things sophisticated.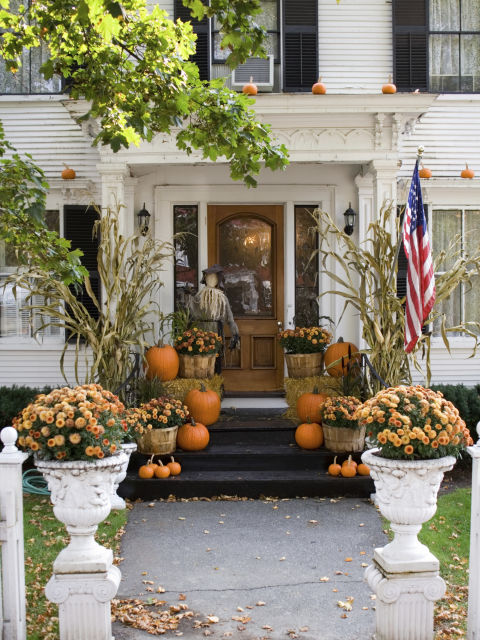 Source: http://www.countryliving.com/home-design/decoratin…
Gourds in Gold
Inexpensive items can be transformed in a few minutes with can of gold spray paint.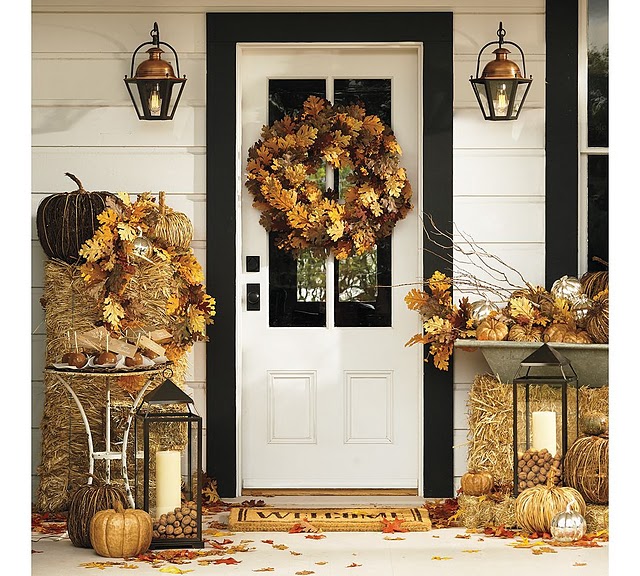 Source: http://www.potterybarn.com/
Rustic
An old ladder and metal trough can be used to highlight your home's agricultural past.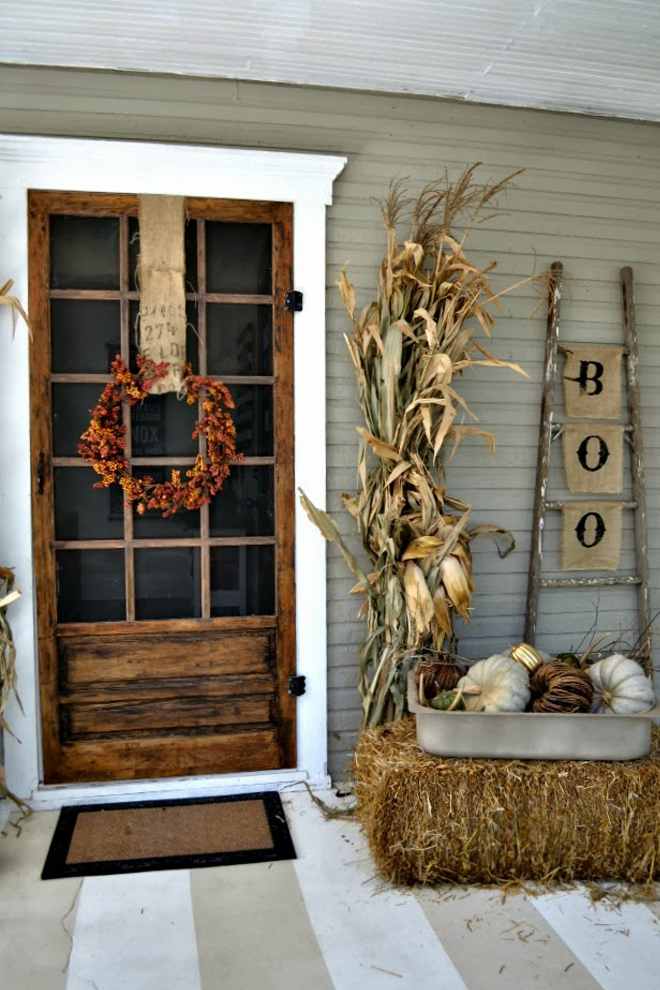 Source: http://ourvintagehomelove.blogspot.com/2013/10/fal…
Back to Basics
Decorating doesn't have to involve multiple trips to the craft store. Keep it simple by hanging a wreath and adding mums to your planters.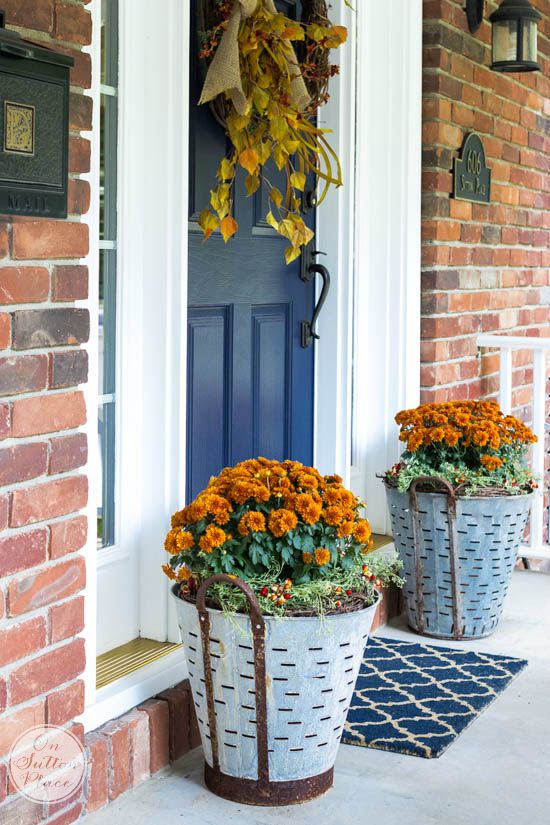 Source: http://www.onsuttonplace.com/2015/09/easy-fall-por…
White as a Ghost
Gourds come in colors other than orange. Keep your eye out for light or white pumpkins and gourds the next time you visit the Farmers' Market. White mums and a light colored wreath help add texture and depth to this monochromatic look.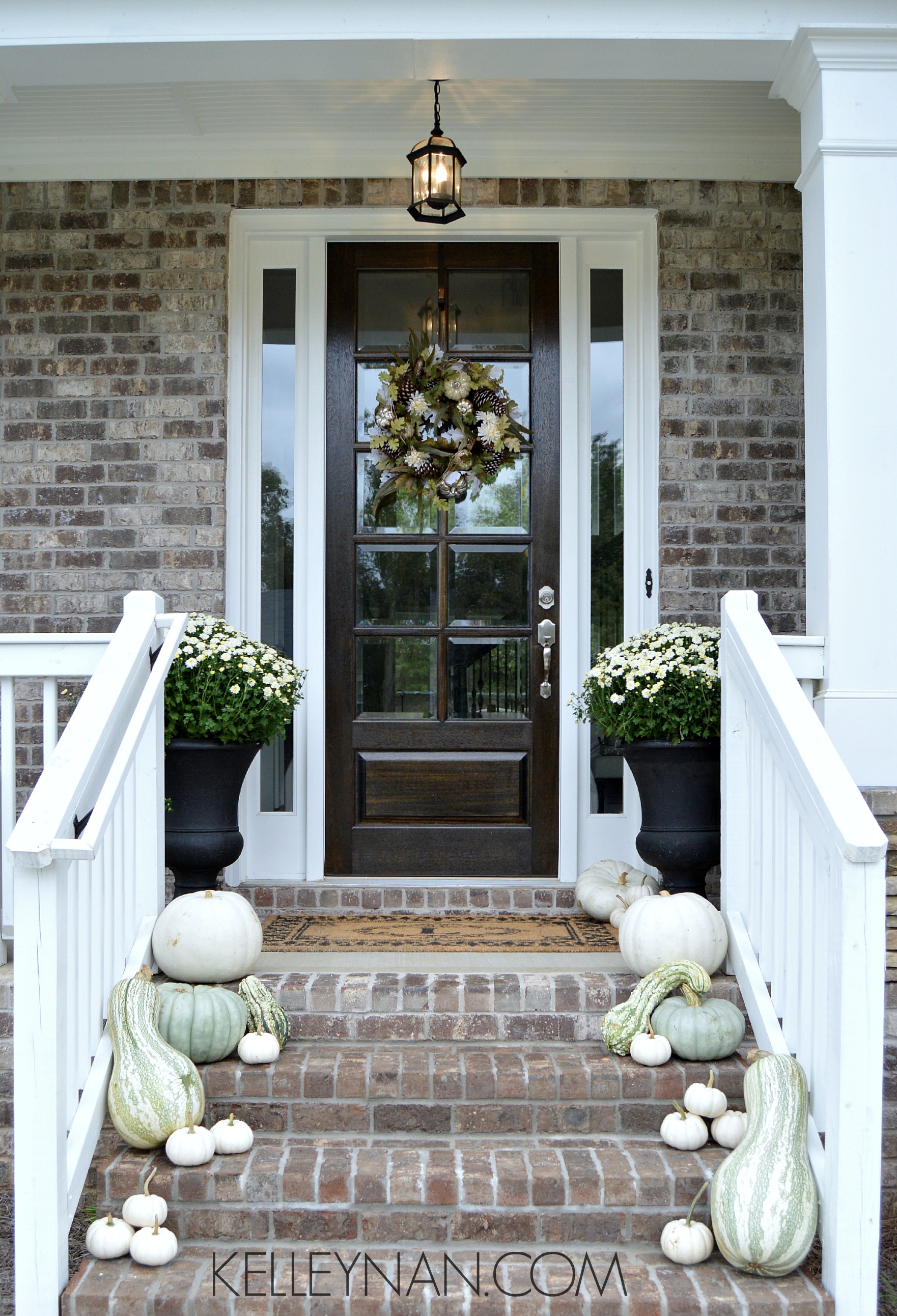 Source: http://kelleynan.com/fall-home-tour/
Hungry House
Your house will scare all of the other houses in the neighborhood!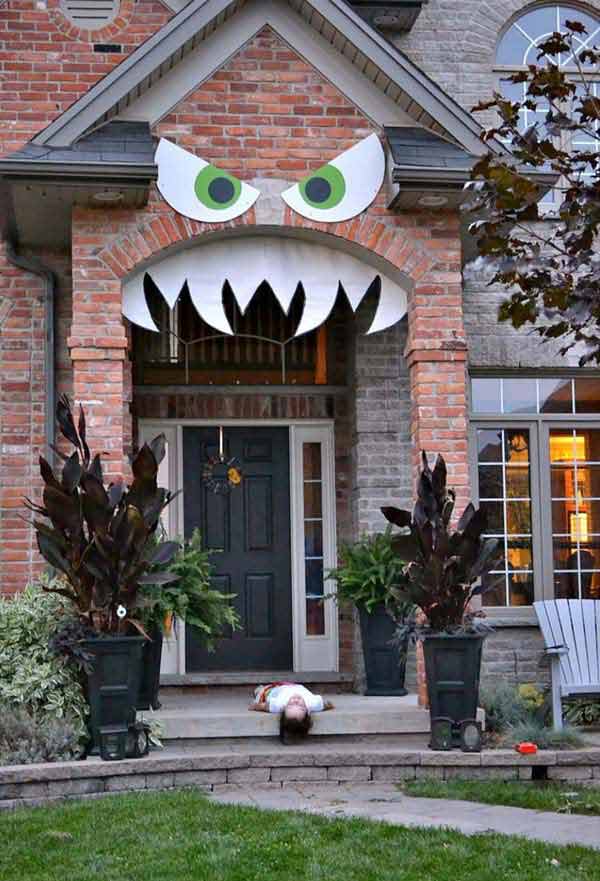 Source: http://niftythriftythriving.blogspot.com/2012/10/o…
Freaky Forest
Sometimes, more than just leaves fall in autumn. Collect any sticks that land in your yard and make them useful.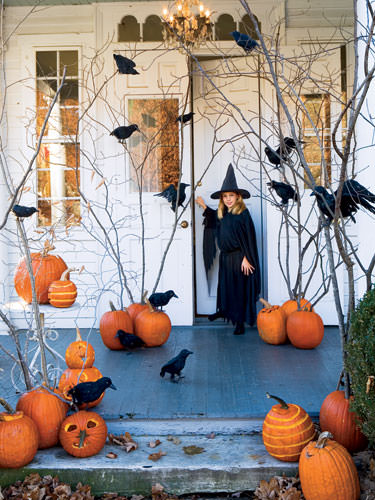 Source: http://www.goodhousekeeping.com/holidays/halloween…
What's Old is Boo Again
Repurpose gallon jugs by having your kids (or the neighbors kids) draw spooky faces on them. Cut a hole in the bottom of each jug big enough for a battery operated candle. Trick or treaters (and their parents) will thank you for the extra light!