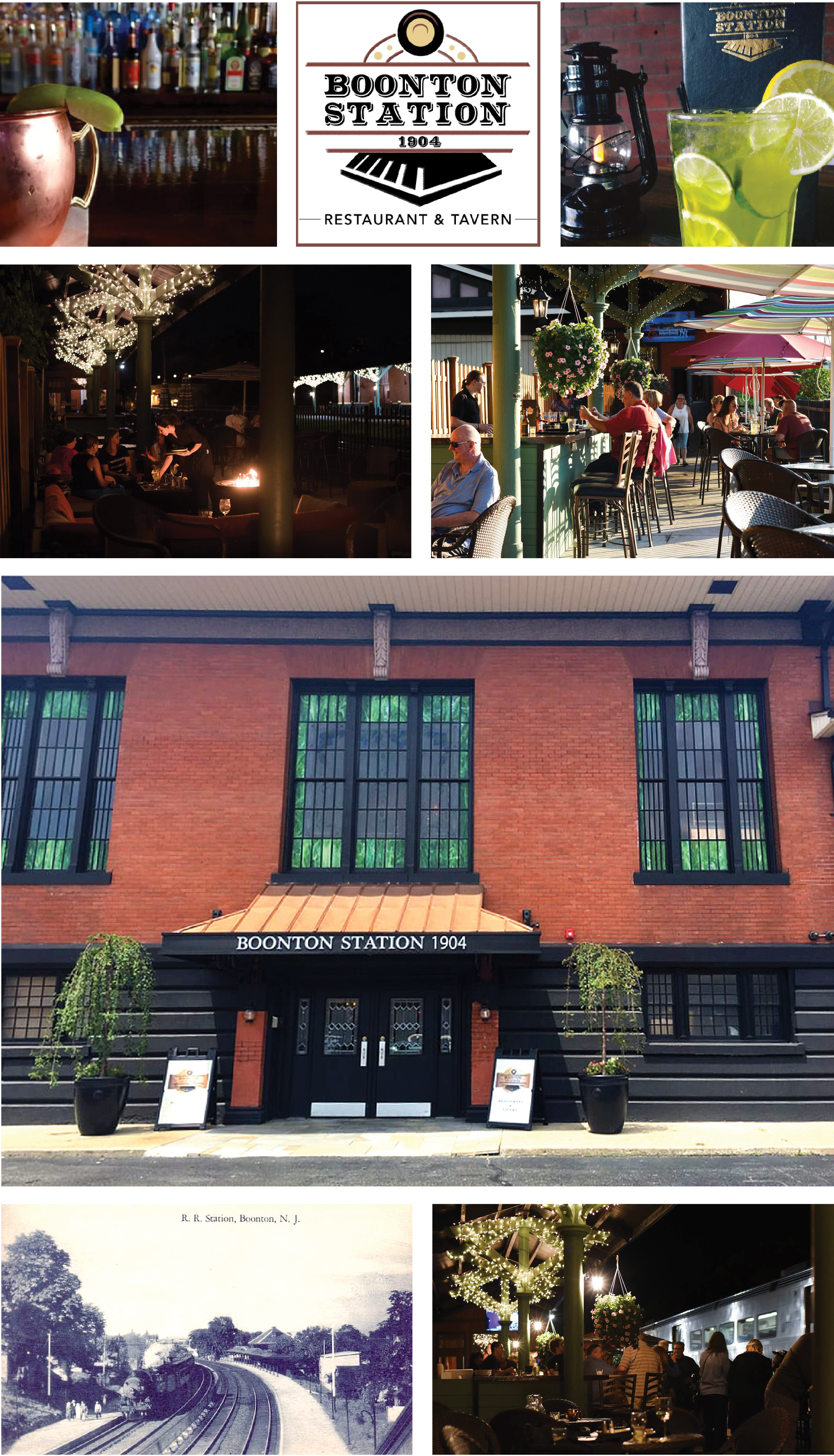 I was excited to have a drink and some wings at the newly opened Boonton Station 1904 the other night with owner Michael Andalaft. He had been keeping me up to date on progress over recent months, but I had not been there since shortly after the previous operation, Traxx 202 had shut last year, so I was curious to see what kind of changes were in store. Growing up locally, I think I share the sentiment of many of us about wanting this place to be one of my top choices when going out. I think it can be now.
The iconic station got a nice tidying up on the exterior and an even more noticeable face lift on the interior. The aesthetic is clean and the historic railroad photos and paraphernalia add just the right touch for the former Lackawanna Train Station. It's a good design call since the architecture speaks for itself. The volume of the space, brick walls, period light fixtures and the timber posts are enough to appreciate that you don't need to go crazy on dressing it up otherwise.
Being I was there on a Wednesday night on the first week open, I won't get too much into other details, but I will say the staff was attentive, (even before I joined up with the owner), the wings were very good and the menu was well rounded. New operations like this, where the proper investment has been made to serve the needs of the community, are good for the area and especially for Boonton, so keep it in mind next time you're heading out for a meal or drinks.
-Larry